PNHPWW Facebook




PNHPWW YouTube





Click to

---

Organizations advocating for single payer, Expanded and Improved Medicare for All in Western Washington

*Health Care for All -WA
*Progressive Democrats of America
*Health Care is a Human Right - WA
*United for National HealthCare - Bellingham
*Socialist Alternative
*Washington Community Action Network
*Backbone Campaign
*Whole Washington

---
Coalition Partners




Health Care is a Human Right -
Washington

Get Activist's Toolkit



Washington Against Nuclear Weapons
---

Information
---

Dr. Gerald Friedman's economic analysis of how a state single plan would affect our state



Right click to download Hi-Resolution copy
---
New WHST PowerPoint



Download




---
Since 1987 Physicians for a National Health Program has advocated for reform in the U.S. health care system. A large part of our work involves mobilizing physicians, other health care workers, and the general public to actively advocate for enactment of a national, comprehensive, high quality, non-profit, publicly-funded health care system serving all residents of the United States.
---




---



PNHPWA has always offered support to the Seattle UW School of Medicine (SOM) chapter of Students for a National Health Program (SNaHP). There are now medical students in three other training sites in Washington State - the UW SOM branch in Spokane, WSU's Ellison S. Floyd College of Medicine in Spokane/Pullman, and the Pacific Northwest University College of Osteopathic Medicine in Yakima. There are also med student training sites in the WAMI region that includes WA, Alaska, Montana and Idaho.

Following our chapter's recent decision to extend our organizing efforts from Western WA to include all of the state, we are reaching out to students at these other sites.

In this meeting, eight members of Students for a National Health Program (SNaHP) joined us representing four medical school training sites across WA state and the WAMI region. We talked about their work and issues with which we are all concerned, and then about how PNHPWA AND SNaHP might amplify our advocacy by working more closely together. Hugh Foy, recently retired Professor of Surgery, UW School of Medicine and Harborview MC, moderated the discussion.

The discussion included several links to sites with valuable resources and future events including the PNHP NY Metro Chapter's forum on Sept 21st, 4:30 pm Pacific time - "Activism as a Health Professional Student: Finding Ways to Join Local Efforts" - RSVP here

Watch the meeting here
---
- the latest news from DC On August 20th, One Payer States featured an hour meeting "Single Payer Status in Congress" on where things stand now and the latest strategy to pass the Reconciliation bill with significant changes to Traditional Medicare and the State-Based bill. Alex Lawson (ED, Social Security Works) and Michael Lighty (CA Nurses Ass'n and National Nurses United) brought us up to date - Watch here
---

Sept 8th, 7:00pm - Health Care For All -WA meeting - "How We are Lowering Prescription Drug Prices in WA State" webinar - RSVP here
Sept 21st, 4:30pm (Pacific time) - PNHP New York Metro Chapter Forum - "Activism as a Health Professional Student: Finding Ways to Join Local Efforts" - RSVP here



August Aug 24 - HCHR-WA Legislators Forum - "Universal Health Care on the Horizon" - Watch here
Sept 8th - Health Care For All - WA meeting - "How We are Lowering Prescription Drug Prices in WA State" webinar - Watch here
---
Puget Sound Advocates for Retirement Action - Webinar on how Medicare Advantage sabotages traditional Medicare - watch it here
---
---
---
---
---
---
, ARNP, Vice President of PNHPWA moderated to help us focus the discussion. Kip Sullivan, longtime guru of health care reform policy, joined us from Minnesota to add his take on incrementalism. Watch a video of the meeting here
---


On July 17th, PNHPWA had a Board Retreat facilitated by Chuck Richards, Past-President of Health Care for All - WA.
We talked about the PNHPWA Mission Statement, ways to pressure Congress to move ahead on Improved Medicare for All in 2021-22, and plans for the coming year.
Video of the meeting here
---
On July 24th, PNHPWA joined with other local organization to demonstrate our advocacy for Improved Medicare for All (our own Rep. Pramila Jayapal's HR 1976) in the streets of downtown Seattle. Andre Stackhouse, the lead organizer for the march in Seattle brought us up to speed on the march plans at this point.
Watch the meeting video here
---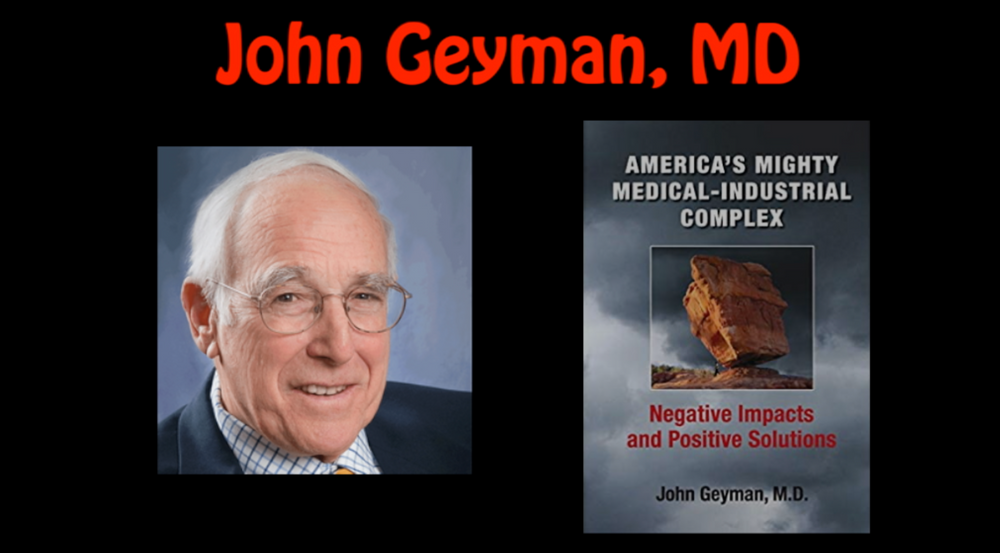 We were very honored to have Dr. John Geyman join us from Friday Harbor to discuss his latest book. It could not be published at a more timely period as the pandemic has further exposed the inadequacies in our shameful health system. We should all have this book (order here) to keep us up-to-date on what we have to know as we advocate for Improved Medicare for All in 2021.

The meeting discussion after John's presentation included a range of topics - state and national single payer advocacy, "good" and "bad" incrementalism, is the M4A movement headed in the "right" direction?, the dangers of private equity in our HC system, student debt and family practice, and more. Download John's Powerpoint slides here
---
---
Health care in rural areas has suffered over the past many years as economic interests have concentrated and consolidated health care resources in more lucrative urban areas. Rural hospitals have shut down and patients have to travel long distances to receive care.

In our meeting, Dr. Kevin Walsh described working in the public sector for over 30 years; at the Indian Health Service Clinic in Chinle, AZ, the Farm Workers Clinic in Toppenish, WA, the Eastside CHC in Bellevue and most recently in the Community Health Clinic of Central Washington in Ellensburg.

We had a lively discussion that covered Kevin's career with lots of comments and questions about providing care away from the "main stream." Watch the meeting here

PNHP's Kitchen Table Campaign on Rural Health has lots of info, handouts, video and other resources here
---
---


PNHP Western Washington has just changed its name to PNHP Washington. This indicates our hopes and plans to extend our network and truly become a strong state-wide organization as we move along in 2021 in our advocacy for Improved Medicare for All. We were very fortunate to have as our speaker Kaytlin Gilbert, PNHP's National Organizer, Zoomed in from Chicago.
Kaytlin told us about how other state or local chapters of PNHP have gone about organizing wider networks and what we can learn from those experiences.
Watch the Zoom meeting here
---
---



---
In this meeting we "participated" in a lecture by the legendary Robert Reich who talked about how to communicate effectively and convincingly with audiences that might not share the same views and values. This topic is especially appropriate at this point in time in 2021 as we advocate for Improved Medicare for All and need to bring new people into the conversation. The video is about 80 minutes but broken into segments where the 20 attendees discussed what they just heard and how it relates to our organizing for Improved Medicare for All.
You can watch the meeting here
---
---


Healthcare Now has made several videos of the plenary session and workshops from its excellent Jan 18-24
Medicare for All 2021 Strategy Conference available:
Pramila Jayapal: Victories and Challenges Ahead for the M4A Bill - here
Panel: Where We Go from Here: Lessions for the Movement - here
COVID-19 Pandemic: Opportunities for Medicare for All - here
False Promise of the Public Option - here
Medicare for All and the Future of Labor - here
Implicit Bias, Health Inequities, and Medicare for All - here
Medicare for All and Racial Justice - here
Single Payer 101 + Biden's Plans - here
Shaping the Fight in a New Organizing Landscape - here
Notes on Developing Leadership - here
---
---
---
The rise of an enormous medical-industrial complex (MIC) over the last 60 years in the United States has brought wealth to ever-larger corporations, their shareholders and CEOs at the expense of most Americans who struggle gaining access to affordable health care.

Despite its might on Wall Street, the MIC has left our country poorly prepared to meet the challenges of the coronavirus pandemic, together with its resultant economic downturn. Add the third simultaneous challenge -systemic racism, made obvious by the inequities of disproportionate numbers of COVID-19 deaths among minorities.

This book describes how the status quo that puts profits ahead of care for patients and families is untenable. It describes three alternative approaches to health care reform, and shows what a 'new normal' can and should look like based on evidence and values of equity and service instead of profiteering, corruption and fraud.

This will be an ultimate battle royal between corporate America and Main Street that we can't afford to lose.

Order Book here





"The best guide to the corporate driven corruption that has overtaken health care, and how the search for profit elbowed aside medical ethics and the best traditions of the medical profession"

David Himmelstein, MD and Steffie Woolhandler, MD
---
---
---
PNHP Statement on



.
---
---
---
---